Update on the routes in to the solicitors profession including the Solicitors Qualifying Examination (SQE) and the Graduate Apprenticeship
Update on the routes in to the solicitors profession including the Solicitors Qualifying Examination (SQE) and the Graduate Apprenticeship
2022-06-09
2022-06-09
Online

We would like to invite you to attend the online discussion:


Update on the routes in to the solicitors profession including the Solicitors Qualifying Examination (SQE) and the Graduate Apprenticeship


The online discussion will be held on Thursday 9th June, commencing at 1pm via the Zoom platform. The discussion forum is free to attend.


The presenters will be Professor Paula Moffatt and Kate Mills from Nottingham Law School, Nottingham Trent University.
About the presenters: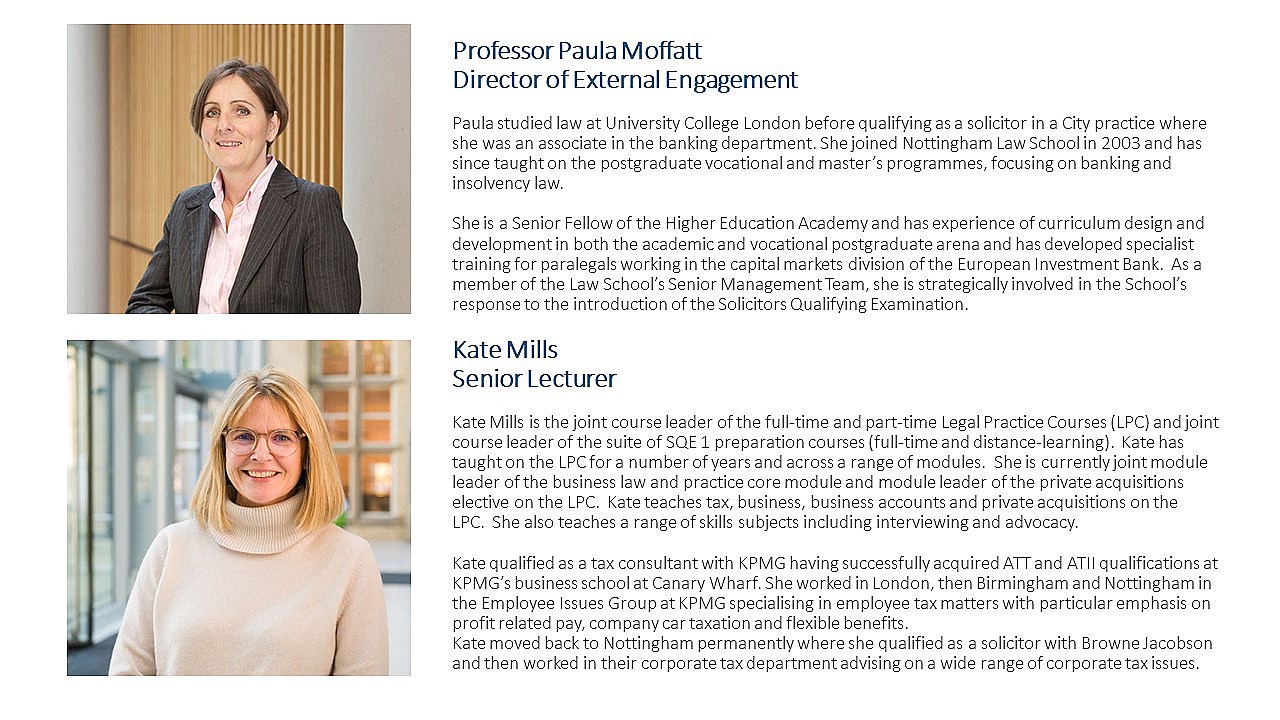 Book a ticket below for this event