Networking Lunch - Mansfield 2023
Networking Lunch - Mansfield 2023
2023-11-29
2023-11-29
Andwhynot Bar & Restaurant, 62 Leeming Street, Mansfield, Nottingham NG18 1NG
Session: Networking Lunch - Mansfield 2023
29-11-2023 at 12:00
29-11-2023 at 14:00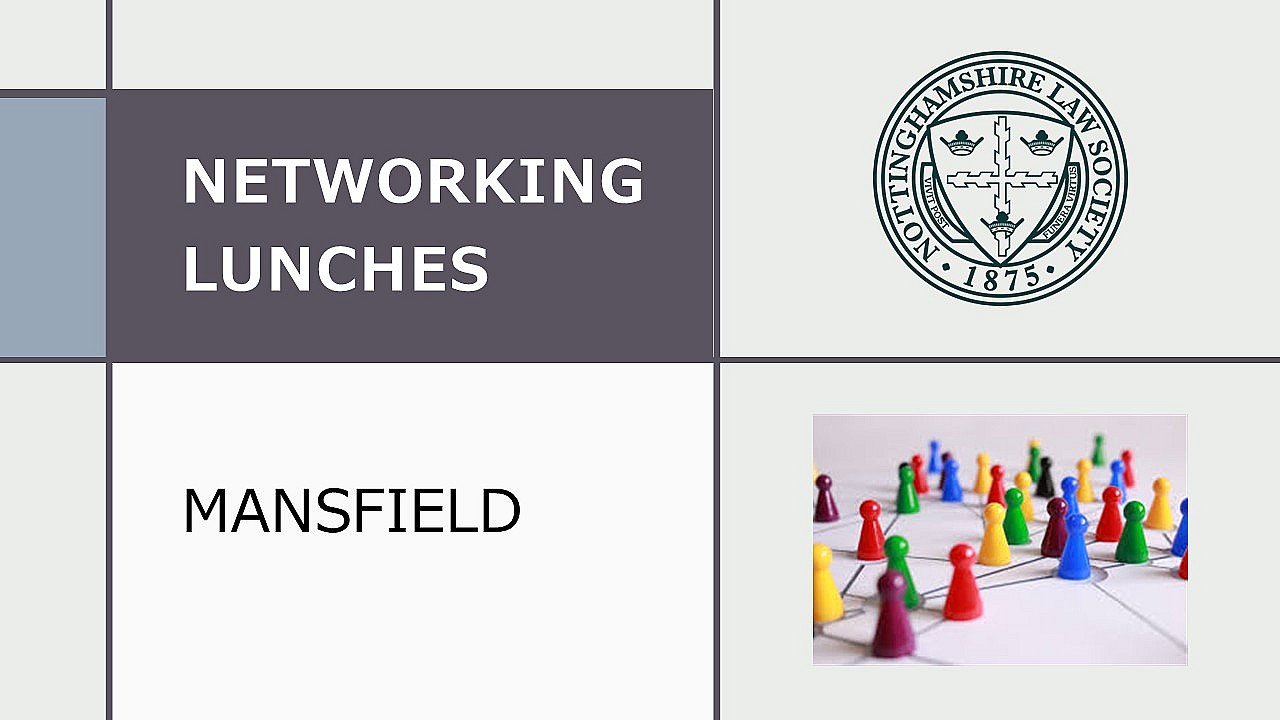 Member Rate Price per head - £ 25.00 (including VAT)
Non-Member Rate Price per head - £ 30.00 (including VAT)
Member Rate Group Booking - 3 Colleagues - £60 (including VAT)
Non-Member Rate Group Booking - 3 Colleagues - £75 (including VAT)
Group Booking Discount - Book 3 Colleagues to attend and save £15!
Join us for another 'Networking Lunch' in Mansfield on Wednesday 29th November 2023. The lunch will be held at Andwhynot... 62 Leeming Street, Mansfield, Nottingham NG18 1NG. Arrive for 12:00pm, lunch served at 12:30pm, concluding approximately 2:00pm.
The President of Nottinghamshire Law Society, Stephen Luke will be present at the lunch, so this is a great opportunity to meet and chat.
This includes a hot/cold buffet of the following and a choice of wine, beer or soft drink with your meal.
The sandwich selection is as follows:
Tuna mayonnaise & chives
Honey roasted ham & grain mustard
Mature cheddar, spring onion & mayonnaise (v)
Roast Chicken, pesto mayonnaise & rocket
Roasted mediterranean vegetables crolines (v)*
Mixed cheddar and stilton crolines (v)*
Chicken tikka naan bites
Chips
Kettle crisps and dips selection
*crolines are flaky pastry parcels filled with different savoury fillings.
Closing date for booking into the lunch Wednesday 15th November 2023
We look forward to seeing you at this event.
This event is kindly sponsored by Severn Trent Water Searches Ltd


Book a ticket below for this event
Ticket name:
Networking Lunch - Mansfield 2023 (Individual Ticket)
Non-Members Price:
£25.00
Ticket name:
Networking Lunch - Mansfield 2023 (Group of 3 Entry Ticket)
Non-Members Price:
£62.50