Meet the SRA Board
2022-09-06
2022-09-06
Nottingham Conference Centre, 30 Burton Street, Nottingham NG1 4BU
Session: Meet the SRA Board
06-09-2022 at 17:30
06-09-2022 at 20:30
The event is free to attend.


Nottinghamshire Law Society is delighted to welcome the SRA Board to the city to present and listen to our members.
From its ongoing work helping to maintain high standards and improve public choice and access, to specific themes such as supporting your adoption of tech and innovation, removing regulatory barriers, helping you work in different ways, ensuring anti-money laundering and sanctions compliance and far more beside...
This is your opportunity to speak directly to leading figures at the SRA on the regulatory issues which most concern and impact you on a day-to-day basis.
The evening agenda is as follows:
Arrival & Registration: 5:30pm - 6:00pm
Informal Round Table Discussion: 6:00pm -7:30pm
Drinks, Canapes & Networking: 7:30pm onwards
After the informal round table discussion, there is the opportunity for networking and discussing further with the SRA representatives, drinks and canapes will be served. This is a unique opportunity to attend and Nottinghamshire Law Society is proud to be hosting the second round table event in the UK for the Solicitors Regulation Authority.
Representatives from the SRA Board in attendance are: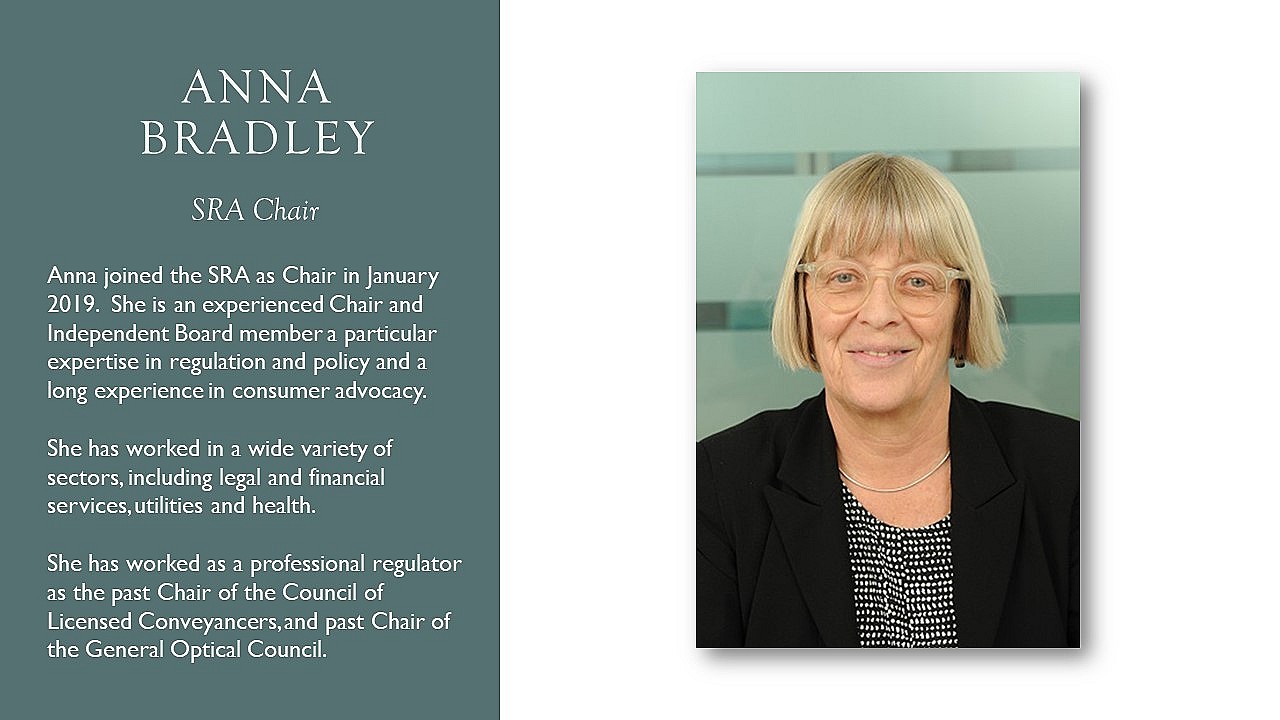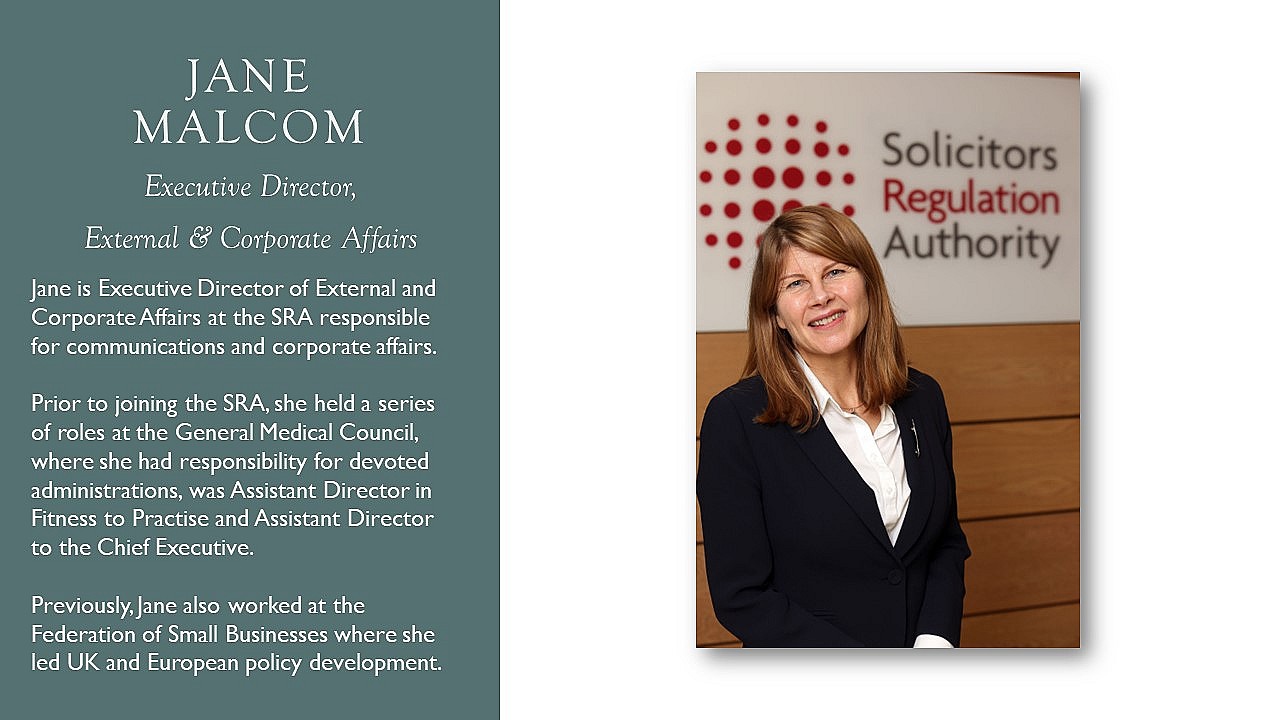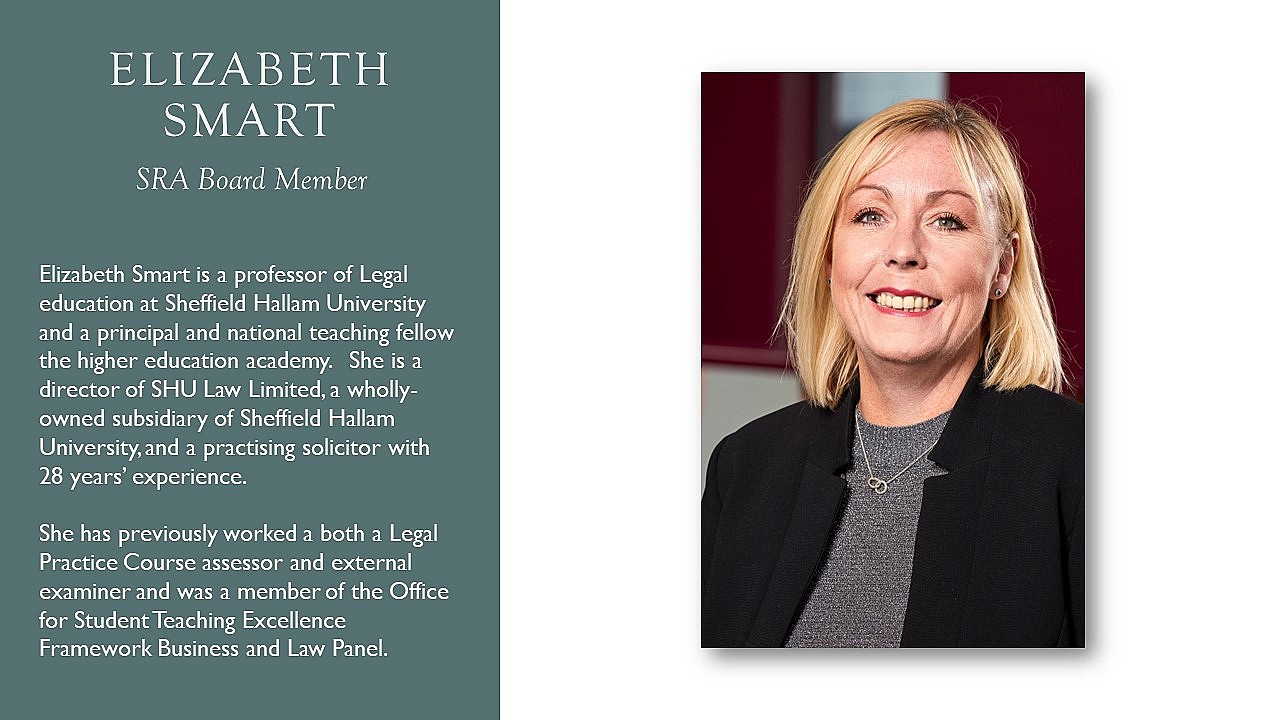 The event is free to attend.
Book a ticket below for this event