Cricket Match 3: Battle of the A52
Cricket Match 3: Battle of the A52
2022-08-11
2022-08-11
Attenborough Cricket Club, The Strand, Attenborough, Nottingham NG9 6AU
Session: Battle of the A52
11-08-2022 at 17:00
11-08-2022 at 20:30
CRICKET 2022
CRICKET PLAYERS WANTED


The summer will bring the latest cricket games where Nottinghamshire Law Society will defend and fight for the reputable sporting trophies.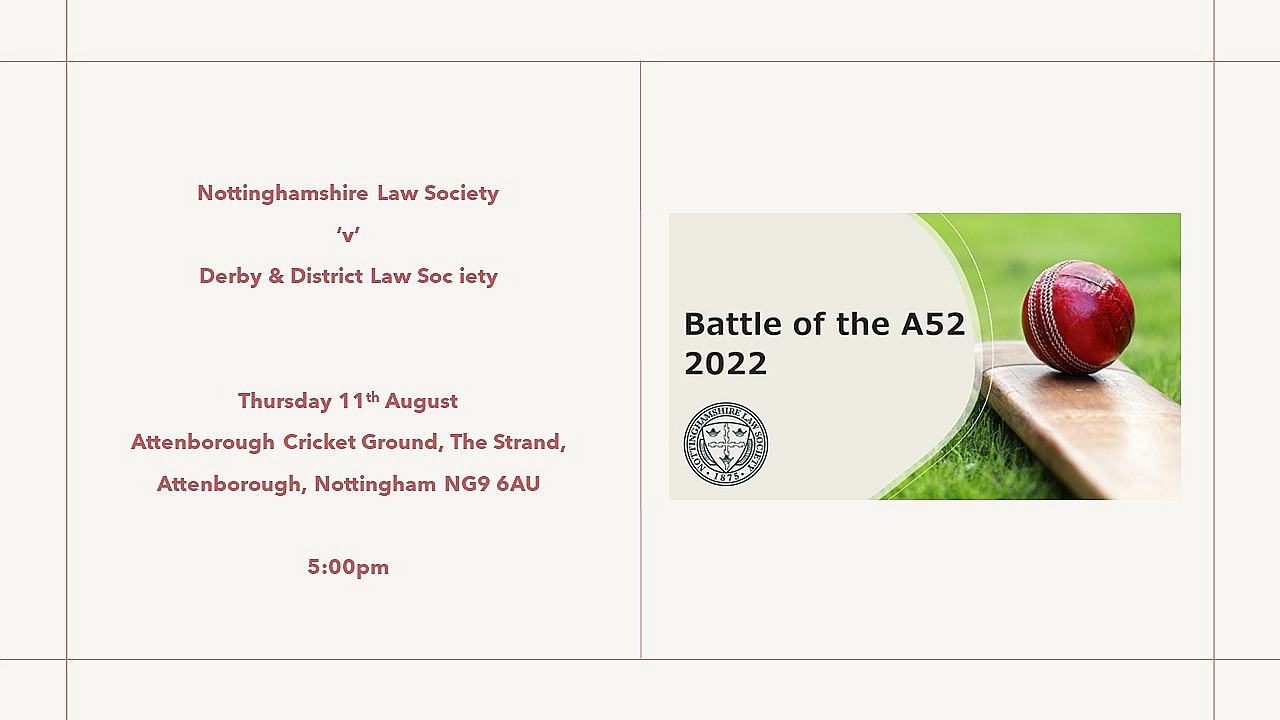 The Battle of the A52 is a cricket match where Nottinghamshire Law Society members compete against members from Derby & District Law Society.


We need both barristers and solicitors (and those associated with either of those professions n the loosest sense imaginable), male & female to participate in the match. So long as you can throw, hit or catch a ball your sporting talents would be greatly appreciated!


Book a ticket below for this event