Cricket Match 2: Wheelhouse Cup
Cricket Match 2: Wheelhouse Cup
2022-08-04
2022-08-04
Adbolton Lane Cricket Ground, Holme Pierrepont, Nottingham NG12 2LU
Session: Cricket Match 2: Wheelhouse Cup
04-08-2022 at 17:30
04-08-2022 at 20:30
Cricket Season 2022


Cricket Players Wanted...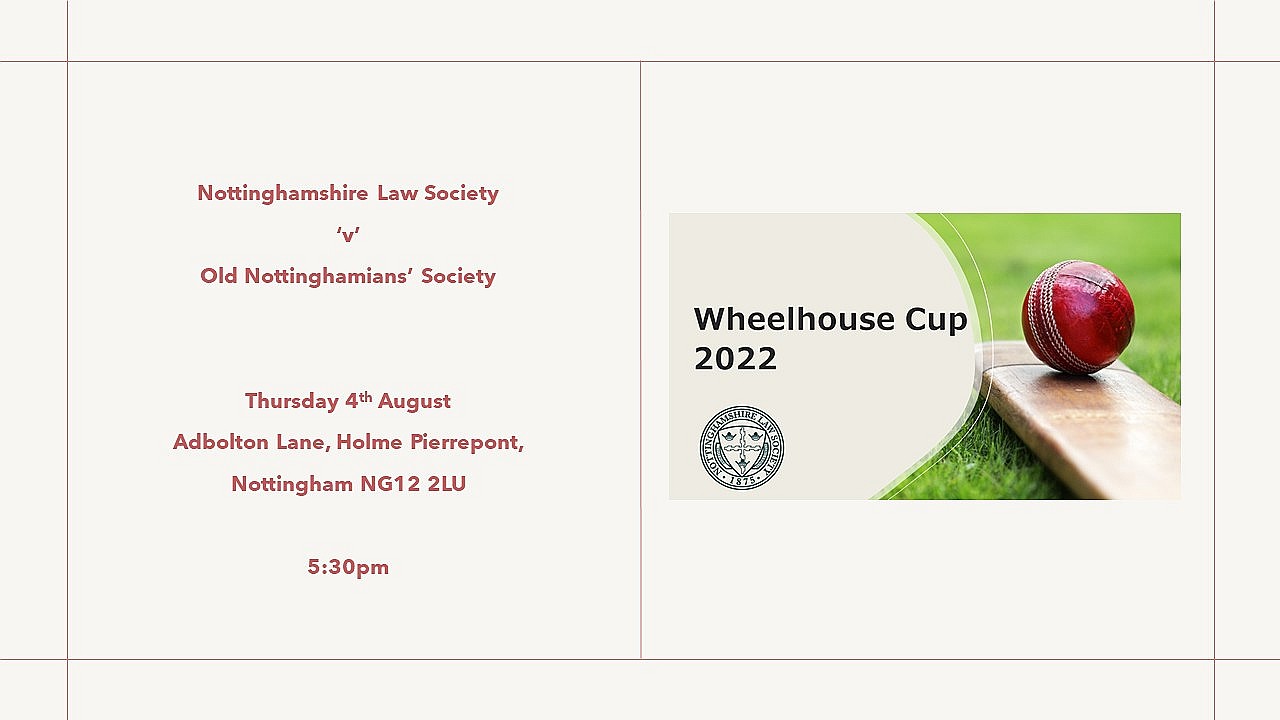 The Wheelhouse Cup is a cricket match where Nottinghamshire Law Society members compete against the Old Nottinghamians' Society.


We need both barristers and solicitors (and those associated with either of those professions n the loosest sense imaginable), male & female to participate in the match. So long as you can throw, hit or catch a ball your sporting talents would be greatly appreciated!


Book a ticket below for this event