Cricket Match 1: Radford Cup
Cricket Match 1: Radford Cup
2022-07-21
2022-07-21
Regatta Way, West Bridgford, Gamston, Nottingham NG2 5AT
Session: Cricket Match 1: Radford Cup
21-07-2022 at 17:30
21-07-2022 at 20:30
CRICKET 2022
CRICKET PLAYERS WANTED


The summer will bring the latest cricket games where Nottinghamshire Law Society will defend and fight for the reputable sporting trophies.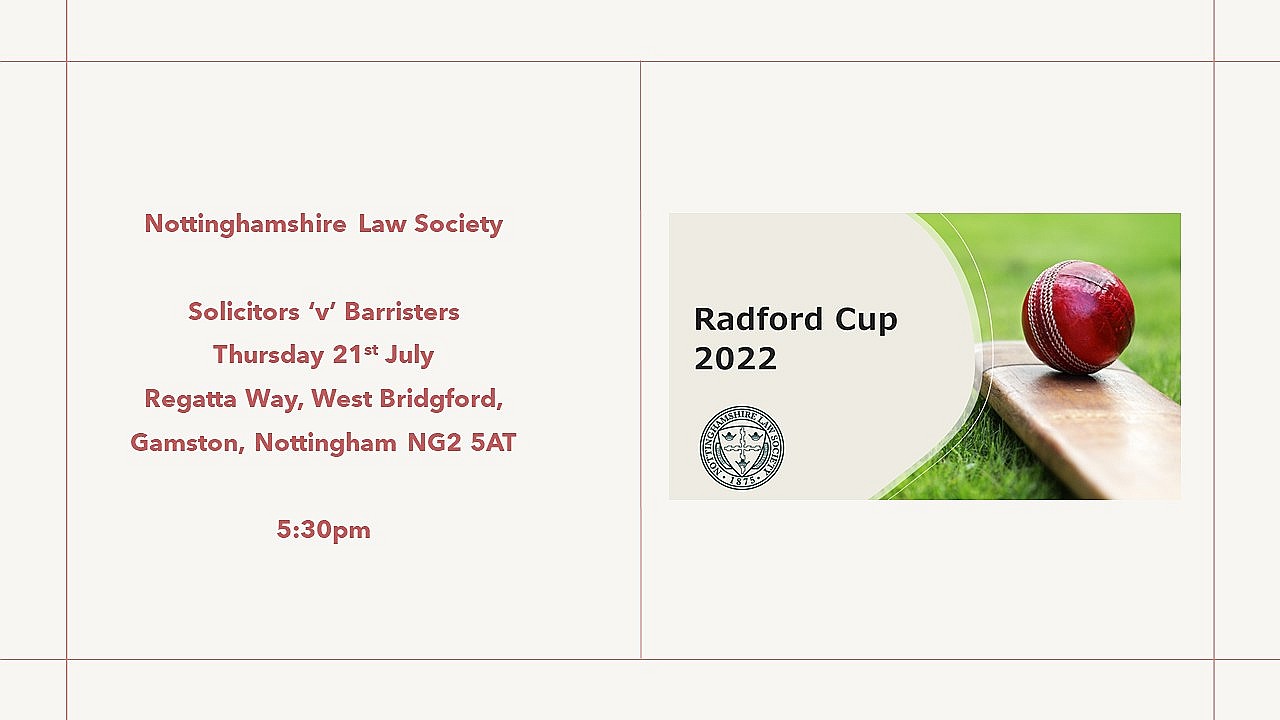 The Radford Cup is a cricket match where Nottinghamshire Law Society members compete against each other, with one team comprising of Solicitors and the second team of Barristers


We need both barristers and solicitors (and those associated with either of those professions n the loosest sense imaginable), male & female to participate in the match. So long as you can throw, hit or catch a ball your sporting talents would be greatly appreciated!


Book a ticket below for this event