Conveyancing Webinar Series Autumn 2022: Webinar (3) Business Lease Renewal
Conveyancing Webinar Series Autumn 2022: Webinar (3) Business Lease Renewal
2022-10-04
2022-10-04
Online - Zoom Media Platform
Session: Business Lease Renewal Webinar - Webinar Booking
04-10-2022 at 10:00
04-10-2022 at 11:00
Session: Autumn Webinar Series - ALL Four Webinars (Sept-Oct 2022)
13-09-2022 at 10:00
10-10-2022 at 11:00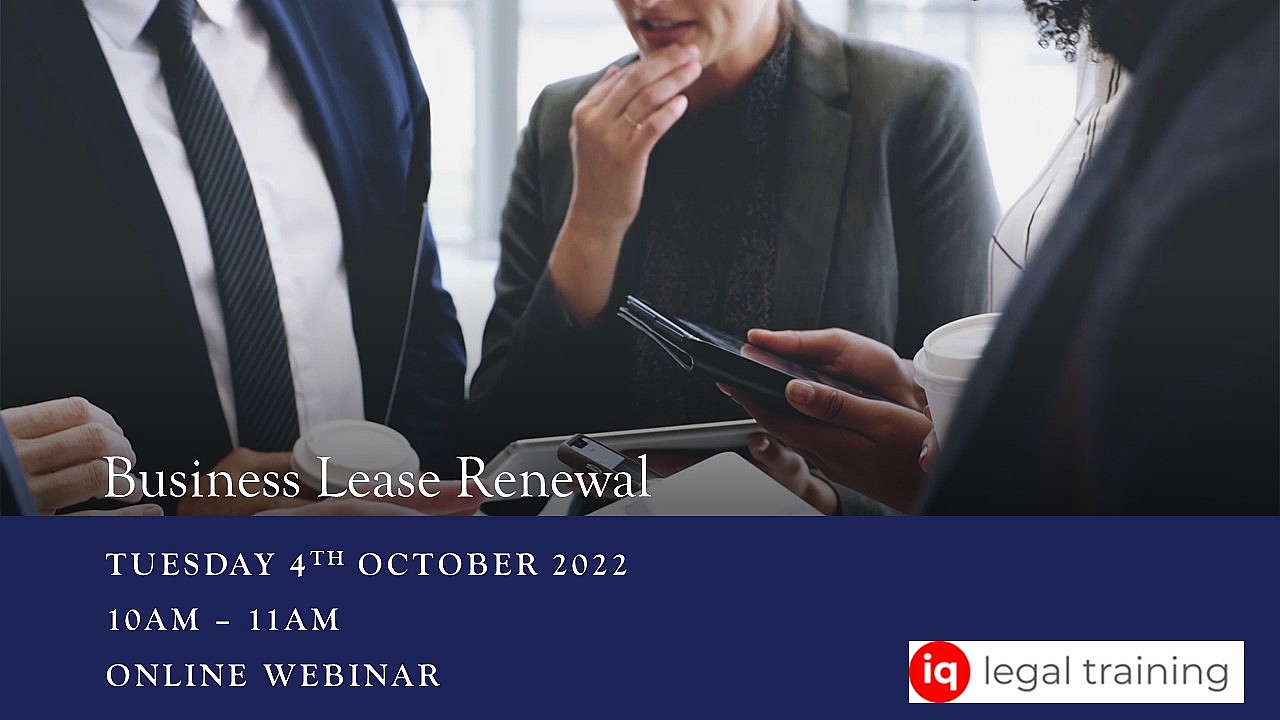 This is the third webinar of a series of four presented by Ian Quayle from IQ Legal Training.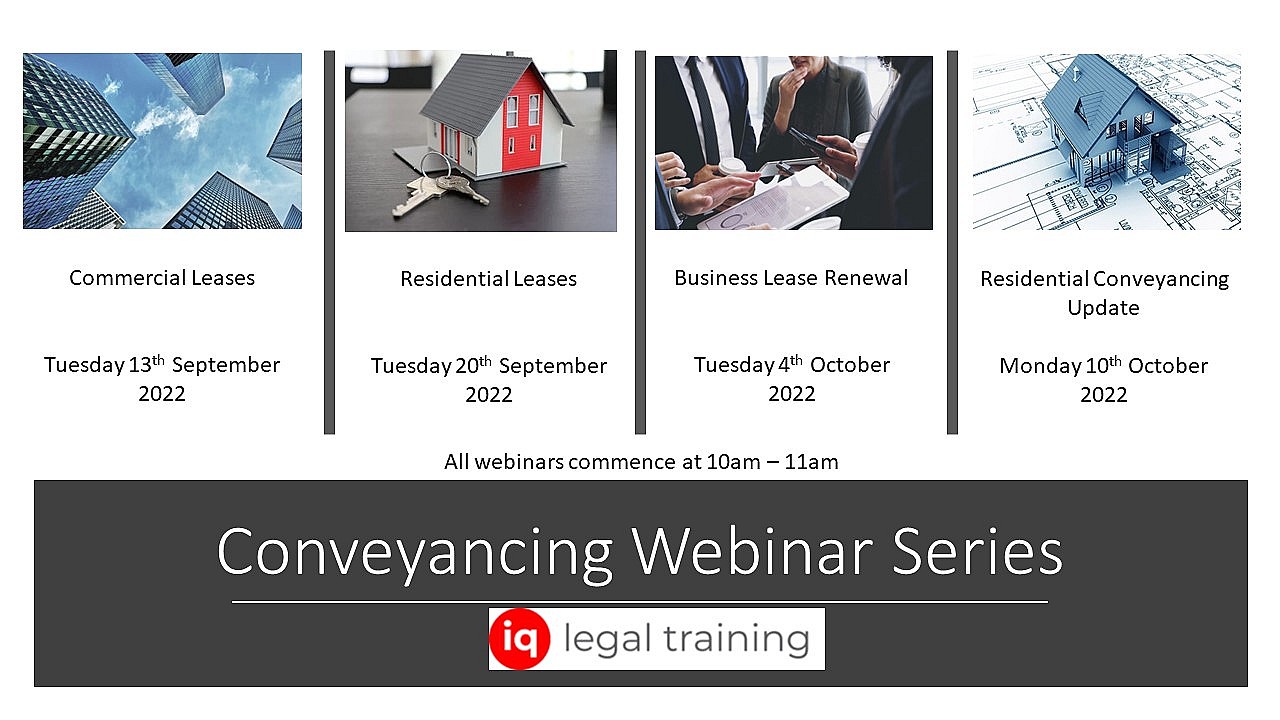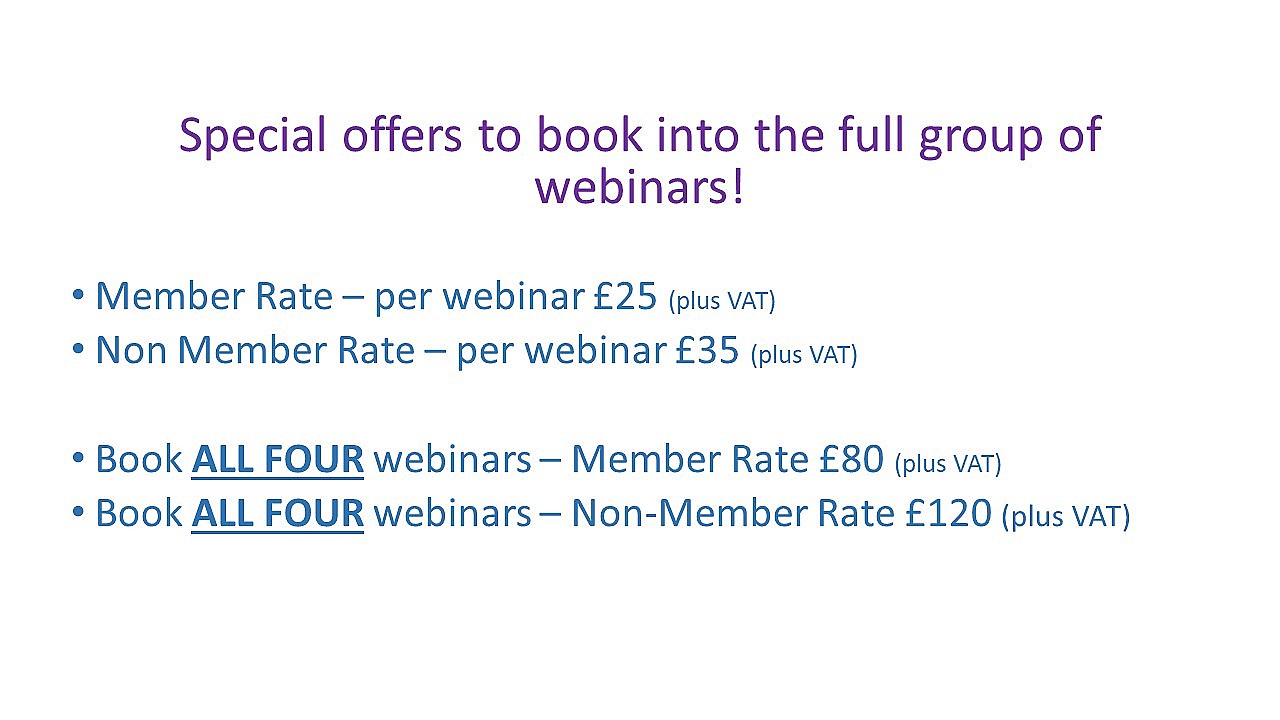 The third webinar will be held on Tuesday 4th October, 10am for 1 hour on the Zoom media platform.


Commercial Property Lawyers need to be able to negotiate renewal leases and to understand the procedures for dealing with lease renewal. This practical webinar will focus on -
~ When the Landlord and Tenant Act 1954 applies
~ Practical issues on renewal - requesting information and interim rent
~ Negotiating the new lease
~ Recent case law


Extensive notes will be provided and there will be an opportunity for delegate questions.
About the Presenter: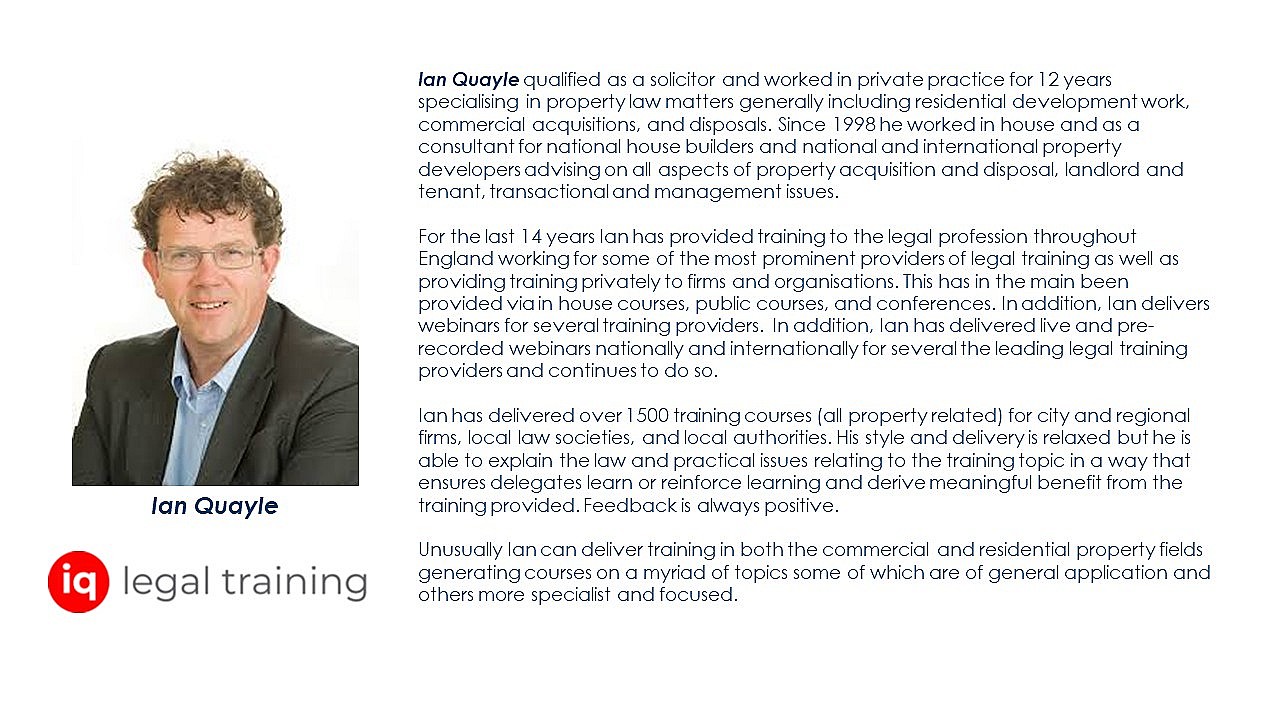 Book a ticket below for this event
Ticket name:
Business Lease Webinar - Single Webinar Booking
Non-Members Price:
£35.00
Ticket name:
Autumn Conveyancing Webinar Series - All Four Webinars (Sept-Oct 2022)
Non-Members Price:
£120.00