Conveyancing Webinar Series Autumn 2022: Webinar (2) Residential Leases
Conveyancing Webinar Series Autumn 2022: Webinar (2) Residential Leases
2022-09-20
2022-09-20
Online - Zoom Media Platform
Session: Residential Lease Webinar
20-09-2022 at 10:00
20-09-2022 at 11:00
Session: Autumn Webinar Conveyancing Series - All Four Webinars (Sept - Oct 2022)
20-09-2022 at 10:00
10-10-2022 at 11:00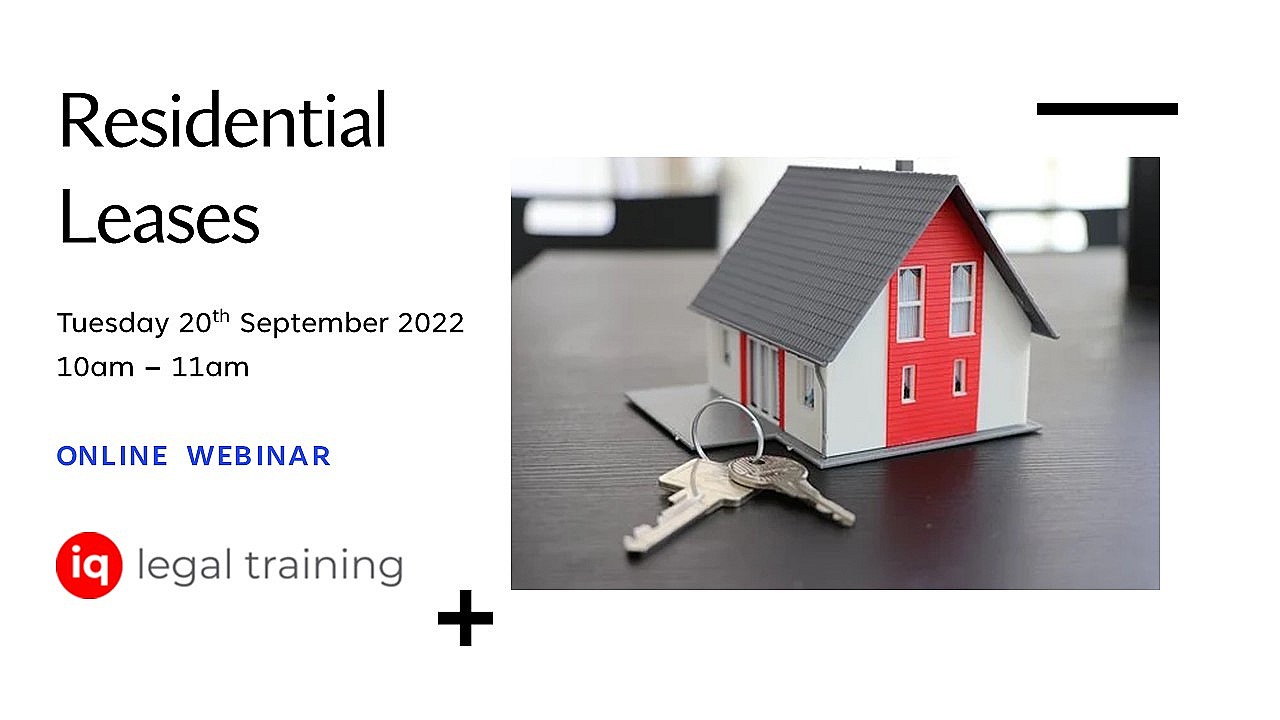 This is the second webinar of a series of four presented by Ian Quayle from IQ Legal Training.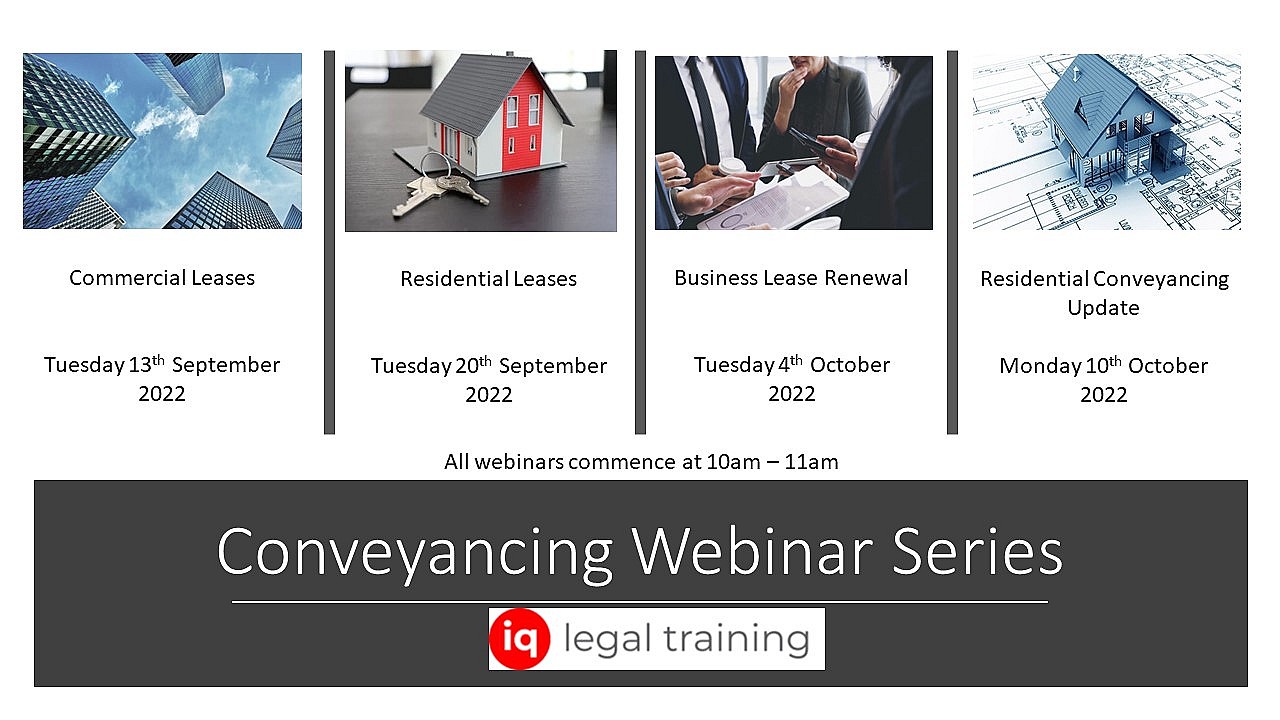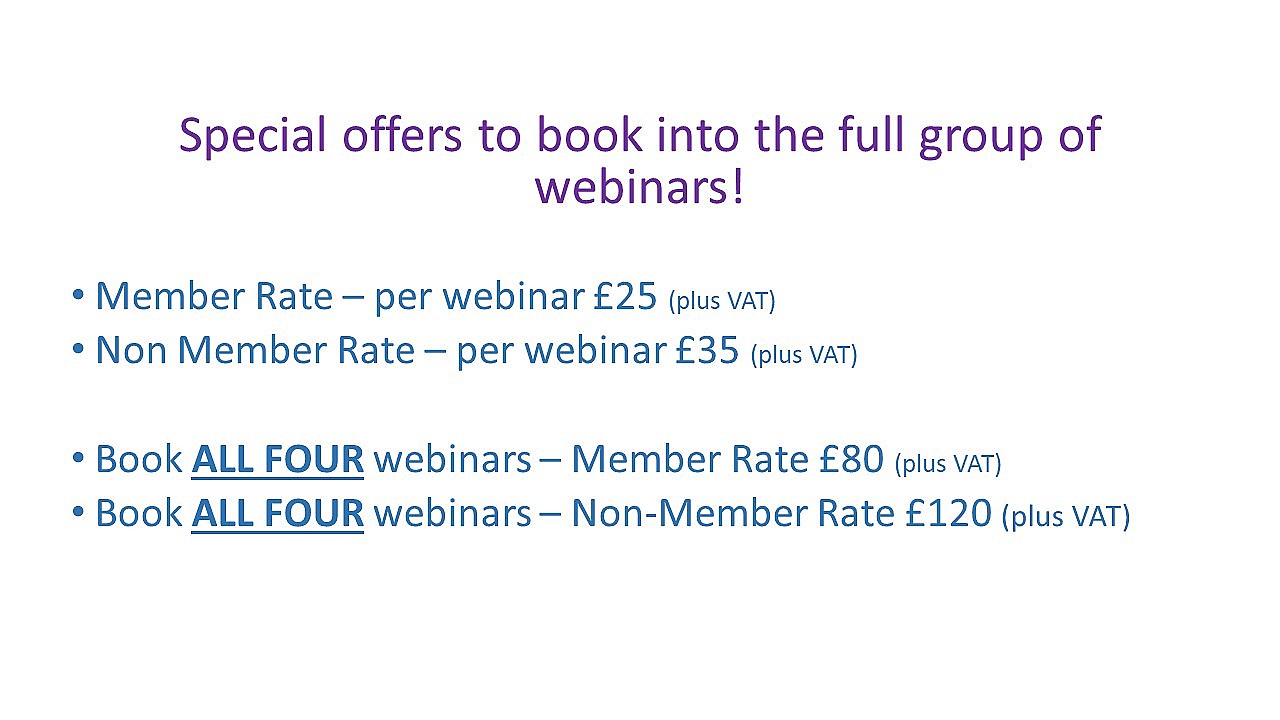 The second webinar will be held on Tuesday 20th September, 10am for 1 hour on the Zoom media platform.


This webinar is suitable for residential conveyancers of all levels and will examine -
~ Compliance with CQS guidelines
~ The Building Safety Act 2022
~ Advising on ground rents, service charge and fire safety issues
~ Recent case law - landlord re-development, challenging service and administration charges
~ How to avoid negligence claims


Extensive notes will be provided and there will be an opportunity for delegate questions.
About the Presenter: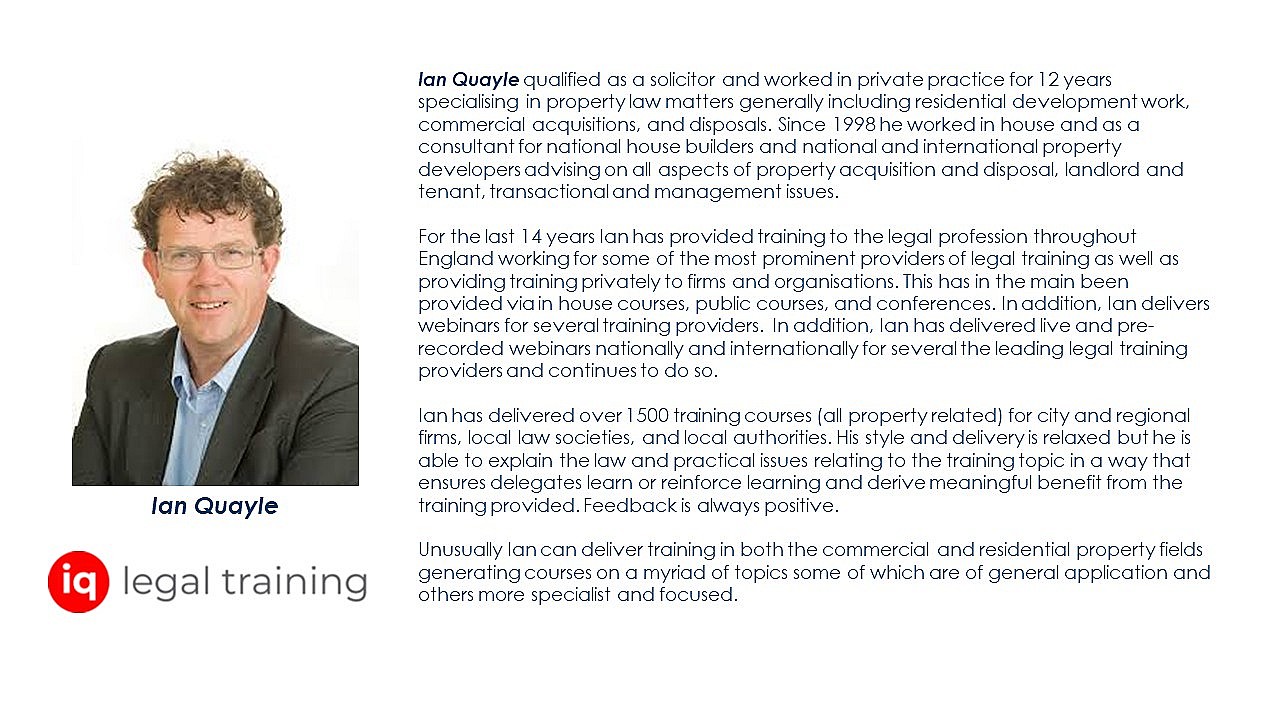 Book a ticket below for this event
Ticket name:
Residential Lease Webinar - Single Webinar Booking
Non-Members Price:
£35.00
Ticket name:
Autumn Webinar Conveyancing Series - All 4 Webinars (Sept-Oct)
Non-Members Price:
£80.00