Contentious Probate Case Law Update
Contentious Probate Case Law Update
2022-10-12
2022-10-12
Nottingham Conference Centre, Burton Street, Nottingham
Session: Contentious Probate Case Law Update
12-10-2022 at 12:00
12-10-2022 at 16:30
Early Bird Booking Offer Extended - book your place before 23rd September and save £20!
Early Bird Member Rate: £55 (plus VAT) Early Bird Non-Member Rate: £75 (plus VAT)
After 23rd September:
Standard Member Rate: £75 (plus VAT) Standard Non-Member Rate: £95 (plus VAT)
The event fee includes a two course lunch, refreshments and seminar fee.
Join the Private Client Committee at the second seminar of the year, this time focussing on Contentious Probate Case Law.
The seminar begins with a networking lunch, followed by presentations from Robert Hill, Director, and Max Orbach, Managing Associate, both from Freeths LLP.
There will also be a presentation from Nathan Richardson from Brewin Dolphin. and Nina Dauban from the Nottinghamshire Community Foundation
Seminar outline: A recent case law update on probate and trusts, primarily aimed at non-litigators. The seminar presentations will review the common types of contentious probate disputes and provide an update on the many interesting cases from the last 12-18 months, in particular:
1975 Act claims
Construction/rectification claims
Estate Administration disputes
Capacity Disputes
Knowledge and approval cases
Proprietary Estoppel

Agenda
12.00pm Registration, arrival and networking lunch
12:50pm Welcome - Private Client Committee Chair
1:00pm Contentious Probate Case Law Update 1: Robert Hill, Director, Freeths LLP
2:00pm Presentation: Nathan Richardson, Brewin Dolphin 'The benefits of a robust financial plan'
2:30pm Nottinghamshire Community Foundation: Chief Executive, Nina Dauban
2:40pm Refreshment Break
3:10pm Contentious Probate Case Law Update 2: Max Orbach, Managing Associate, Freeths LLP
4:10pm Q&A
4:30pm Vote of thanks & closure
Presenters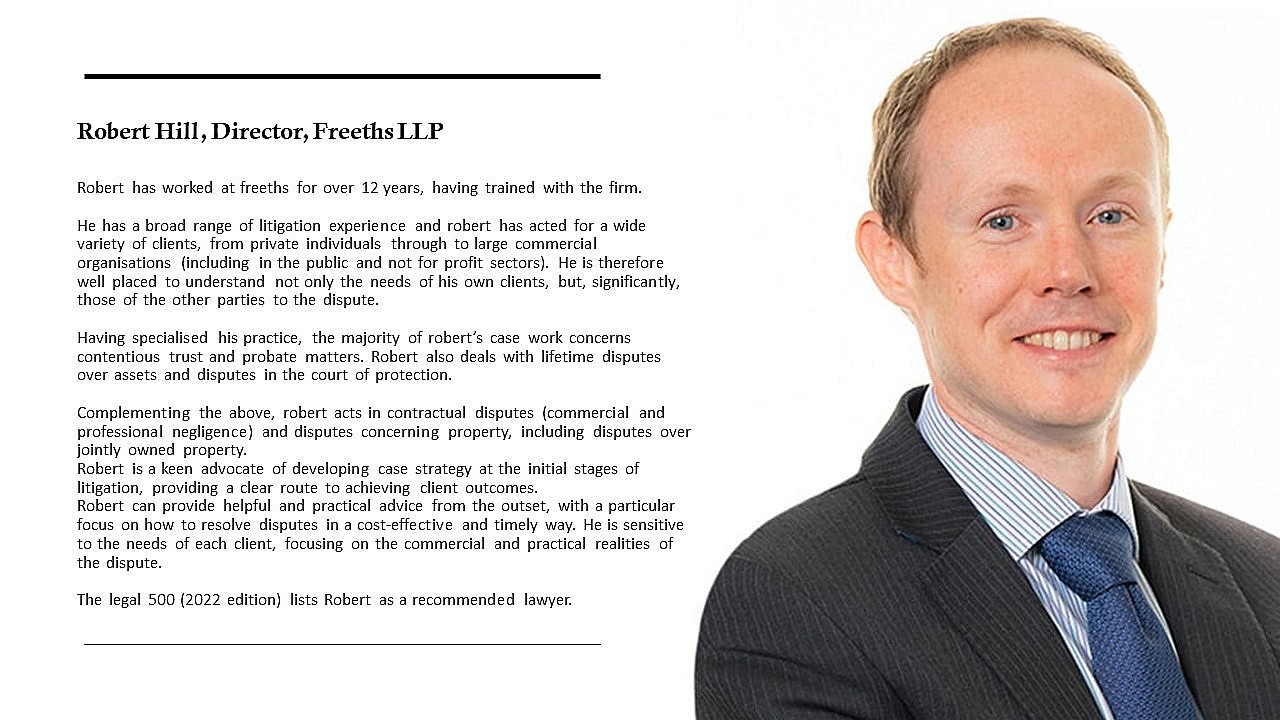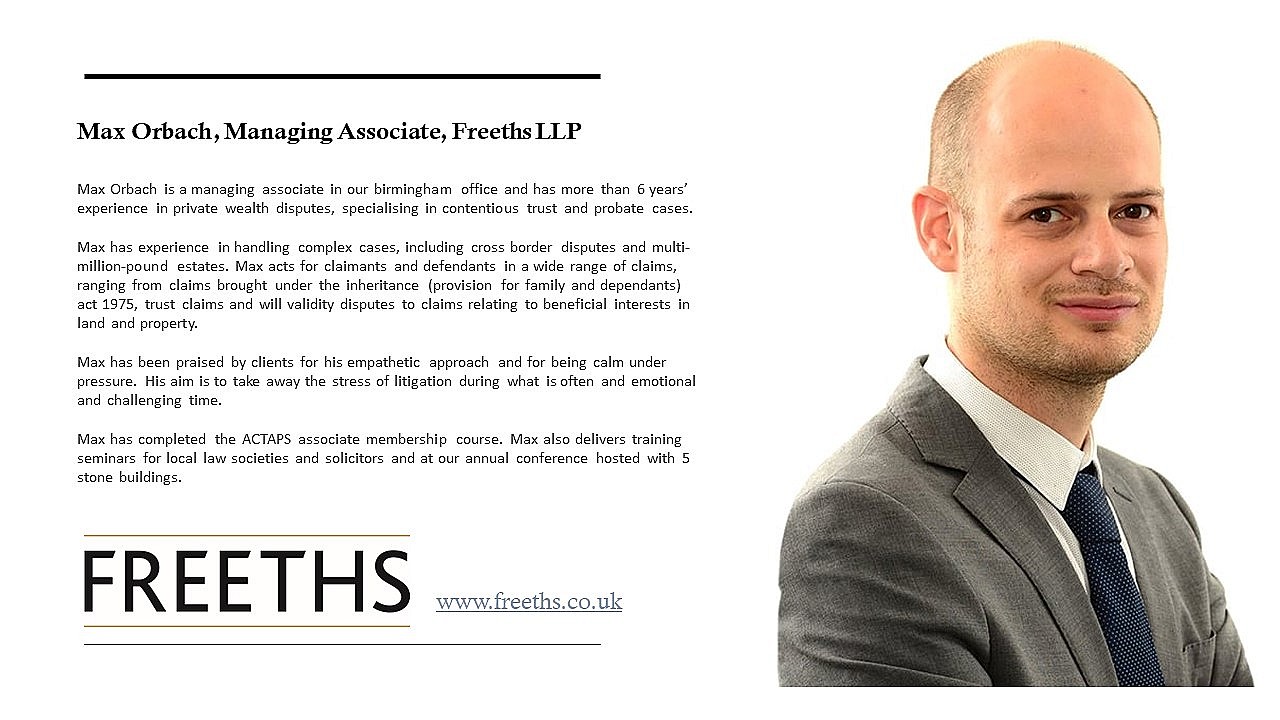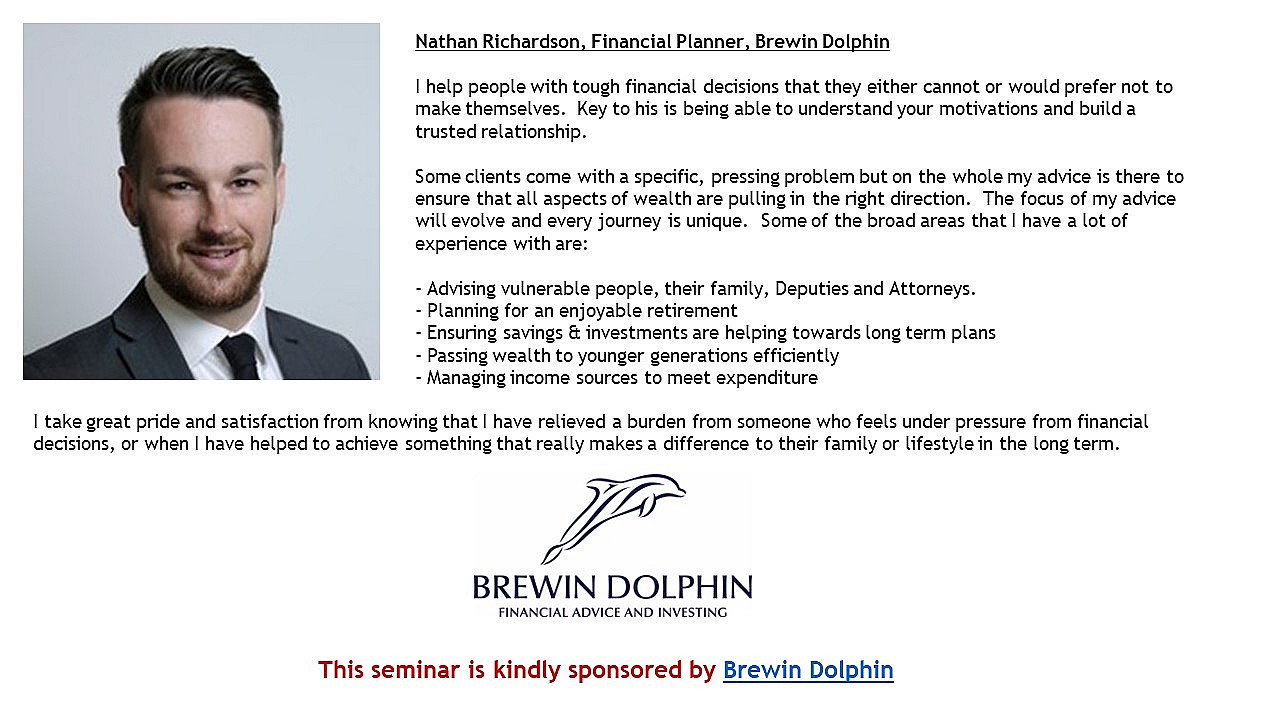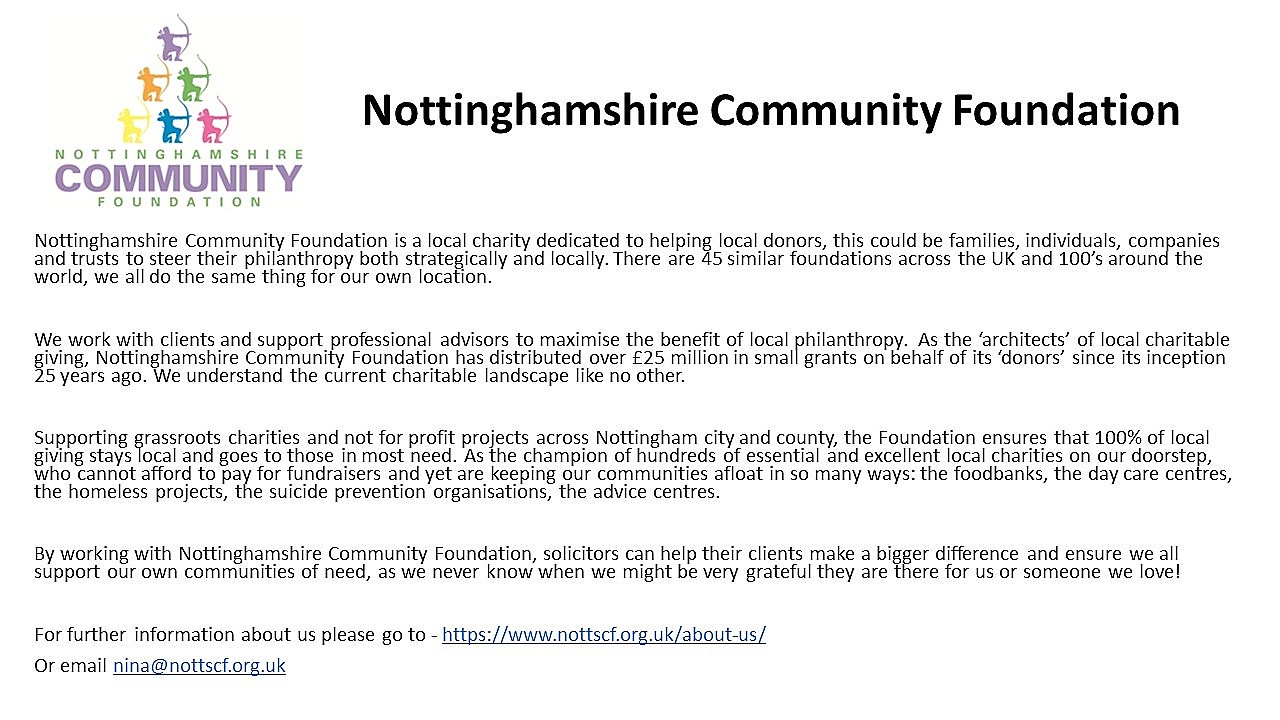 Book a ticket below for this event
Ticket name:
Contentious Probate Case Law Update - Standard Fee (after 23rd September 2022)
Non-Members Price:
£95.00